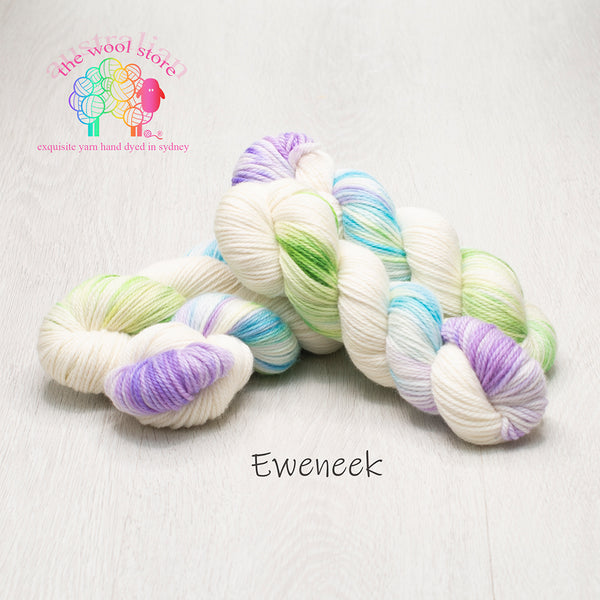 I bought a large quantity of 10ply Australian Merino processed in Italy and I have been very disappointed with the number of knots/joins in the yarn.
The yarn is absolutely beautiful - soft to the touch with a gorgeous plump twist but most skeins do have a knot in them.
I've decided to use this yarn to experiment with new colours and will be dyeing it in limited edition batches which will then be sold at 50% off the rrp. 
Most batches will be either 4 skeins or 8 skeins but sometimes there will be variations on the number in a batch.
Details per skein - 10 ply - 100g - 166m - needles/hooks 5.00mm/US 8/H
Please be aware that I am not pre skeining these skeins, they will be dyed as is. There may or may not be knots and faults in each skein. 
I have since sourced a new supplier for my 10 ply yarn which I am very happy with.