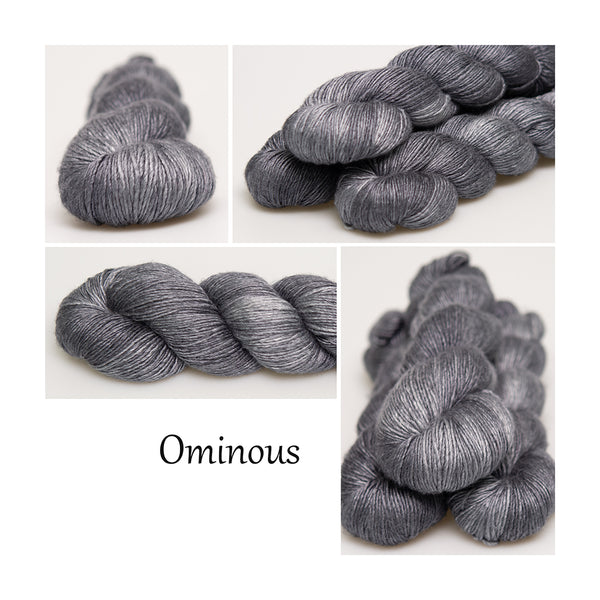 50% Merino / 50% Silk

Hand dyed by Kathryn  
This 50% silk, 50% merino blend is a delicately spun, lightly fulled single with all the gorgeous irregularities and glow that silk provides along with the super softness of merino.

A luxurious yarn to work with, it blocks like a dream and has a lovely drape.

Hand washing in cold water and drying flat in shade is recommended. Do not machine wash.

Available in 4, 5 and 8 ply.
4 ply - 100g - 440m - needles/hooks 3.25mm/US 3/D
5 ply - 100g - 300m - needles/hooks 3.50mm/US 4/D
8 ply - 100g - 190m - needles/hooks 4.00mm/US 6/G
Your yarn is dyed to order, please allow 3 days before your yarn leaves the dye studio.