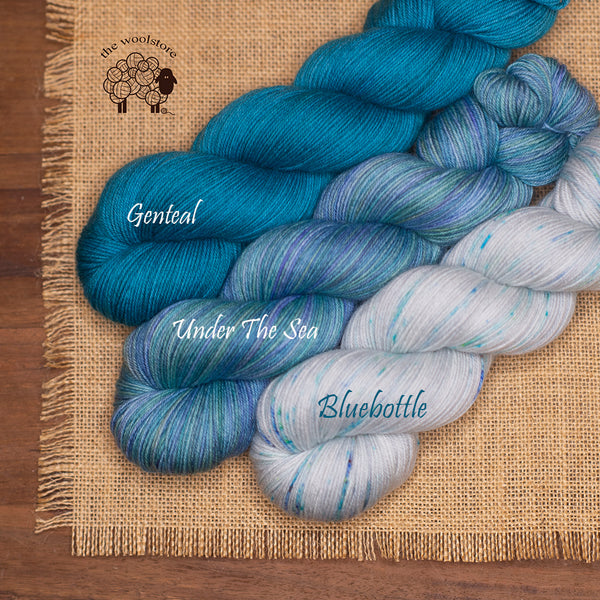 Australian merino superwash
Hand dyed by Kathryn
I love putting colours together to create beautiful combinations.

This yarn is so squishy and soft, it's a delight to work with and very skin friendly.

These skeins are hand dyed, the distribution of the dye will be unique to each skein.

Hand washing in cold water and drying flat in shade is recommended.

Unless specified otherwise - per skein:

4 ply - 100g - 400m - needles/hooks 3.25mm/US 3/D
8 ply - 100g - 200m - needles/hooks 4mm/US 6/G
Your yarn is dyed to order and the current wait time is 3 days.